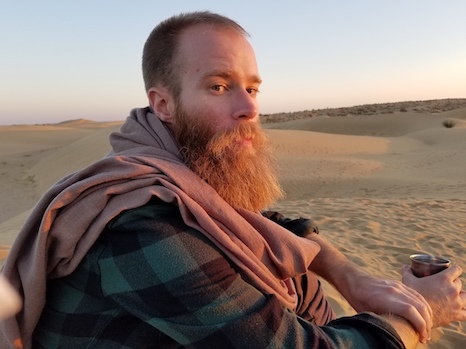 jm2499ATcornellDOTedu
@cheffmathias
Hello, I am a historian of science, an AHA/NASA History of Space Technology fellow, and a PhD candidate at Cornell University in the department of Science and Technology Studies. I work between the history of Cold War science, technology, and medicine, historical geography, and media studies.
My research centers on the role of science and technology in processes of territorialization— the making of new geographies and infrastructures— and subject formation— the uneasy fitting of minds and bodies to these environments. My dissertation examines
isolation
as both an epistemic object for psychology, psychiatry, and neurophysiology and part of a cultural imaginary of the remote and hostile terrains on which the Cold War might be fought. You can read more about this project in a piece I wrote for
AHA Perspectives on History.
Before coming to Cornell, I spent six years as a social worker, working with young adults experiencing houselessness in Seattle, WA and children affected by Hurricane Sandy in Queens, NY. I hold a BA from SUNY Purchase College. I also play records on community radio station
WRFI
. I live in Ithaca, NY with a cat named
Muriel
.